Canzano: What's with the field-goal allergy in Oregon?
Plus... ESPN's broadcast, the Civil War debate, and more.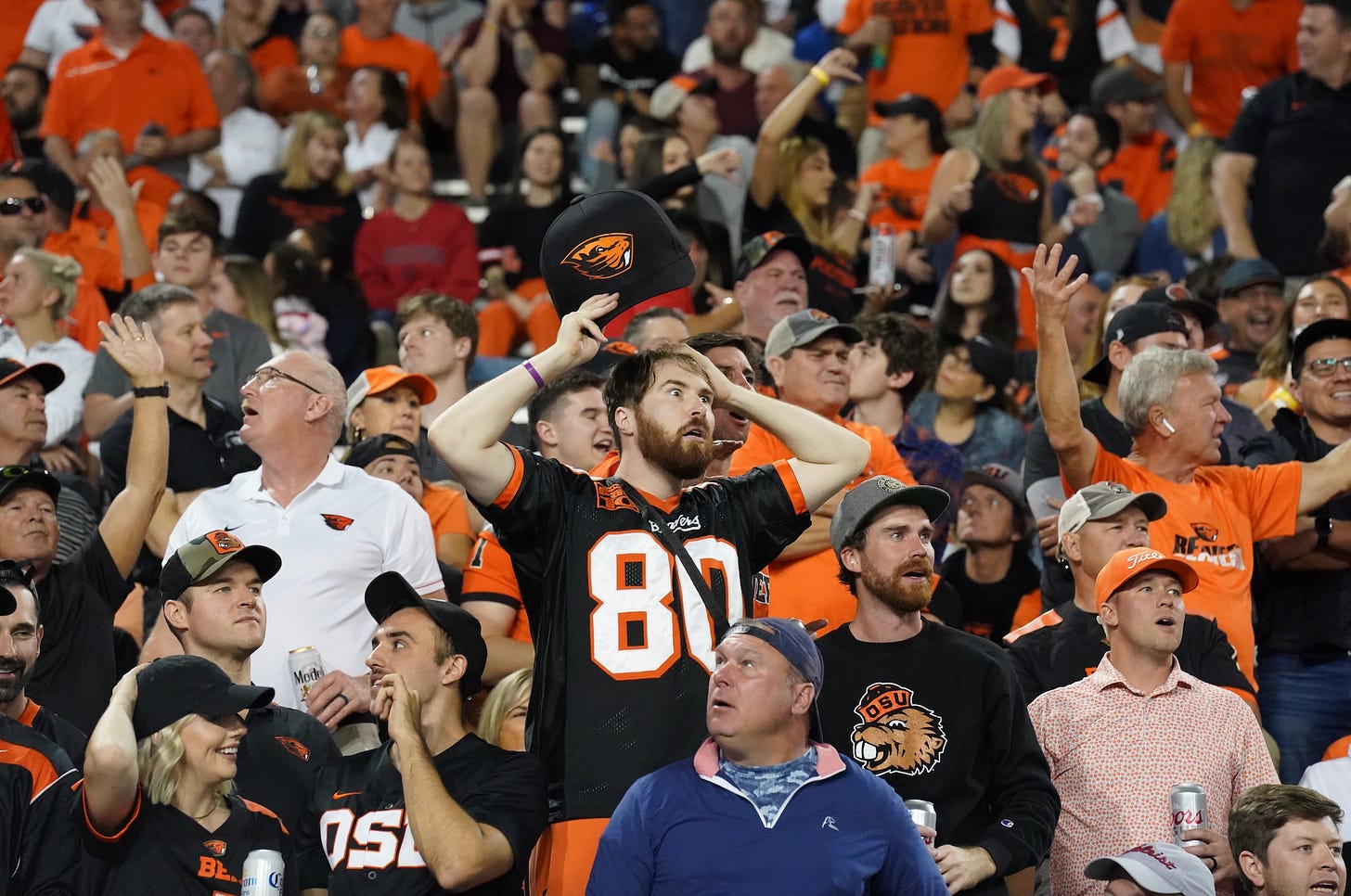 The state of Oregon's complicated relationship with field goals continued on Saturday night when Jonathan Smith turned Oregon State's kicker into a ball carrier just before halftime in Tucson.
Atticus Sappington gained nine yards.
The Beavers got no points.
Time expired in the first half with the game tied 10-10. Arizona coach Jedd Fisch looked across the field with a puzzled look on his face after the play. And I'm sure OSU fans threw pillow cushions across their living rooms.
Smith told reporters after the game: "A bad call."
Oregon State lost the game 27-24, just its second loss of the season. That it was a preventable outcome didn't make it easier. To be fair, there were 123 other snaps in the game. Any one of them could have helped the Beavers win, but the decision not to take three easy points and a halftime lead on the road was inexcusable.
Smith had the benefit of watching Oregon's Dan Lanning make a similar game-strategy mistake on the road at Washington two Saturdays earlier. Smith must have heard the bellyaching and criticism from media and fans about Lanning's call. It made the fake field goal at Arizona even more strange. Nothing against Sappington, who played soccer at Central Catholic, but I don't like the kicker carrying the ball with three seconds left in the half and the ball on the 16.
A dozen (or more) other thoughts for your Sunday:
This post is for paid subscribers