Canzano: Three thoughts for your Saturday
Beavers get a wrinkle, Ducks flex, and a TV question.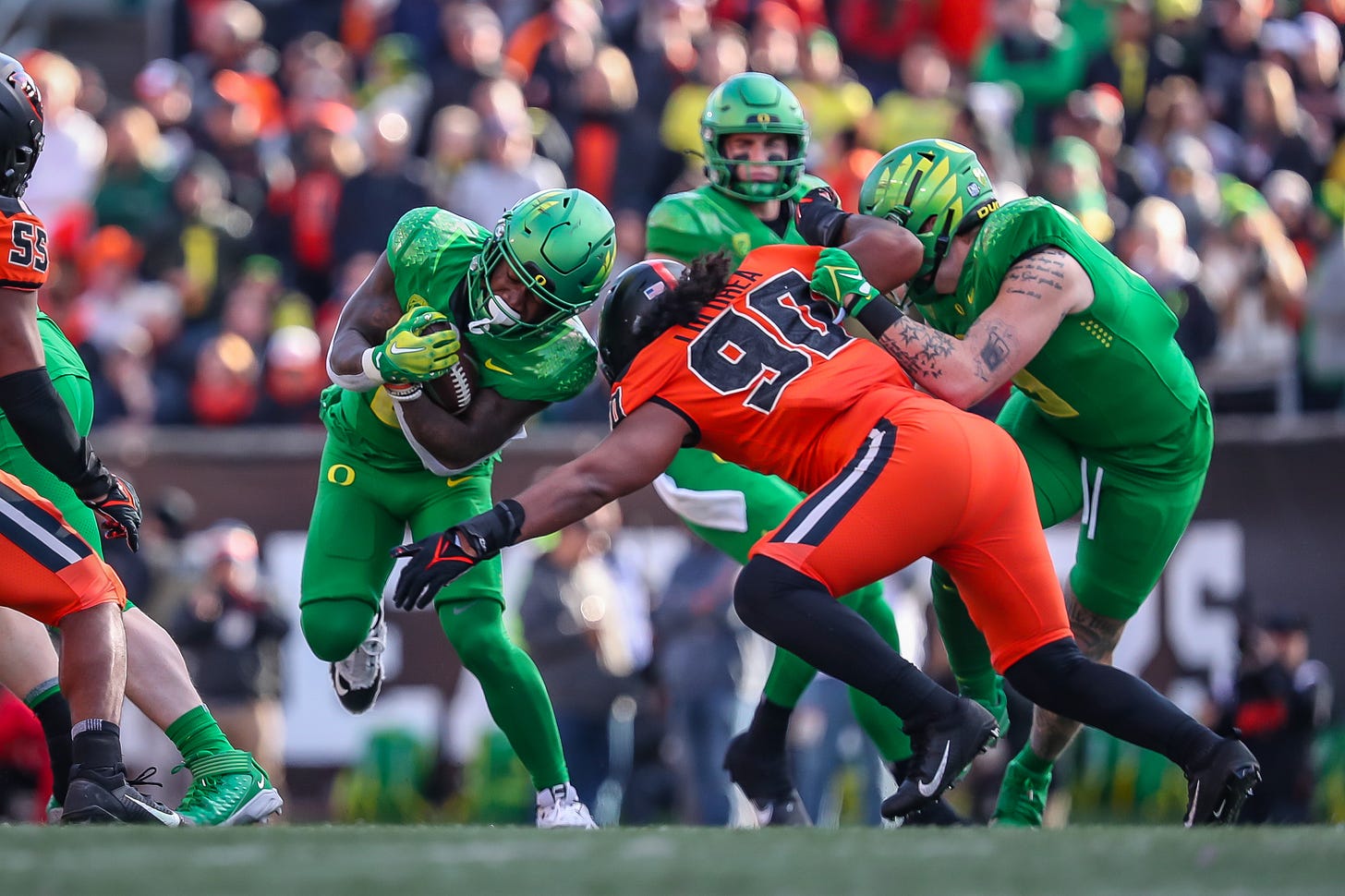 The point spread for the Civil War football game last November opened with the Oregon Ducks as a three-point favorite on the road in Corvallis.
On game day, the line did the oddest thing — it flipped.
Less than an hour before kickoff, Oregon State found itself favored by a point and the number was pushing higher. Whispers ripped through Reser Stadium as the teams began to warm up.
Was Oregon's Bo Nix a scratch?
Something else afoot?
This post is for paid subscribers