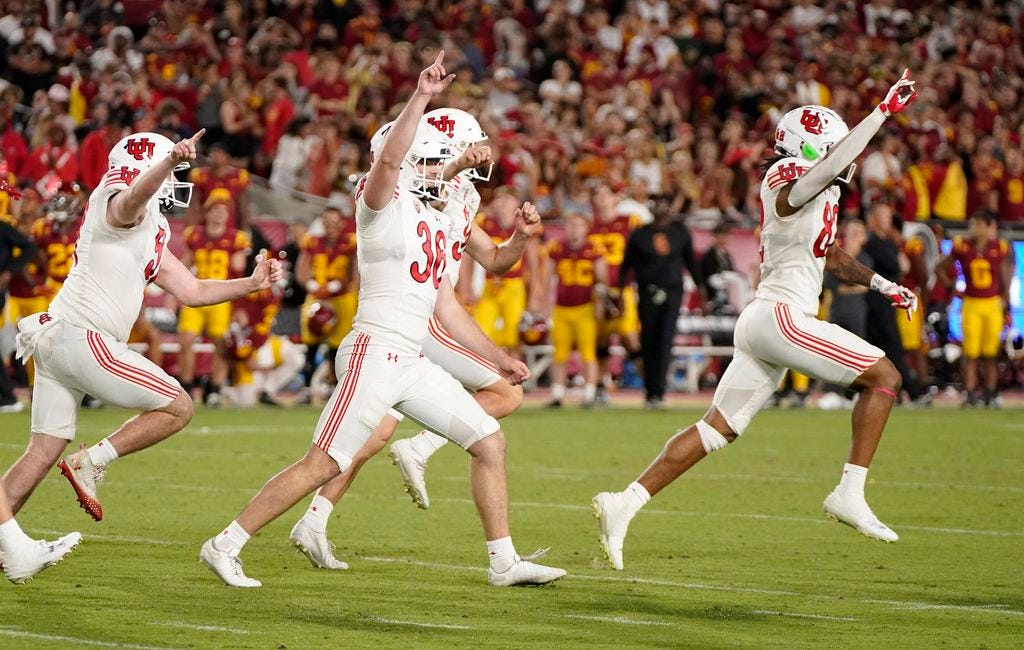 It was a thing of beauty that the University of Utah pulled off on Saturday evening at the Los Angeles Memorial Coliseum. Utah beat USC 34-32 in an outcome that should have surprised exactly no one who understands those two programs.
The Utes don't have better, higher-rated players than USC. But they do have stronger culture. Utah's players are tougher, more resilient, and well coached. That's Utah's 'secret sauce' and it has now defeated the Trojans in four straight meetings.
It's like Utes' coach Kyle Whittingham told reporters after the win: "They've got a Heisman Trophy winner at quarterback, so they're gonna make some things (happen), and that's just the way it is. But we've got ourselves a pig farmer at quarterback, so we're proud of that guy, too."
Forget the five-star recruits, USC needs more pig farmers.
My goal here is to give you sourced, in-depth information and reporting. Stuff you can't get anywhere else. I also have strong opinions about what I saw on Saturday and what I expect we'll see next week.
Thanks for being here.
I'm having a blast.
Away we go…
This post is for paid subscribers