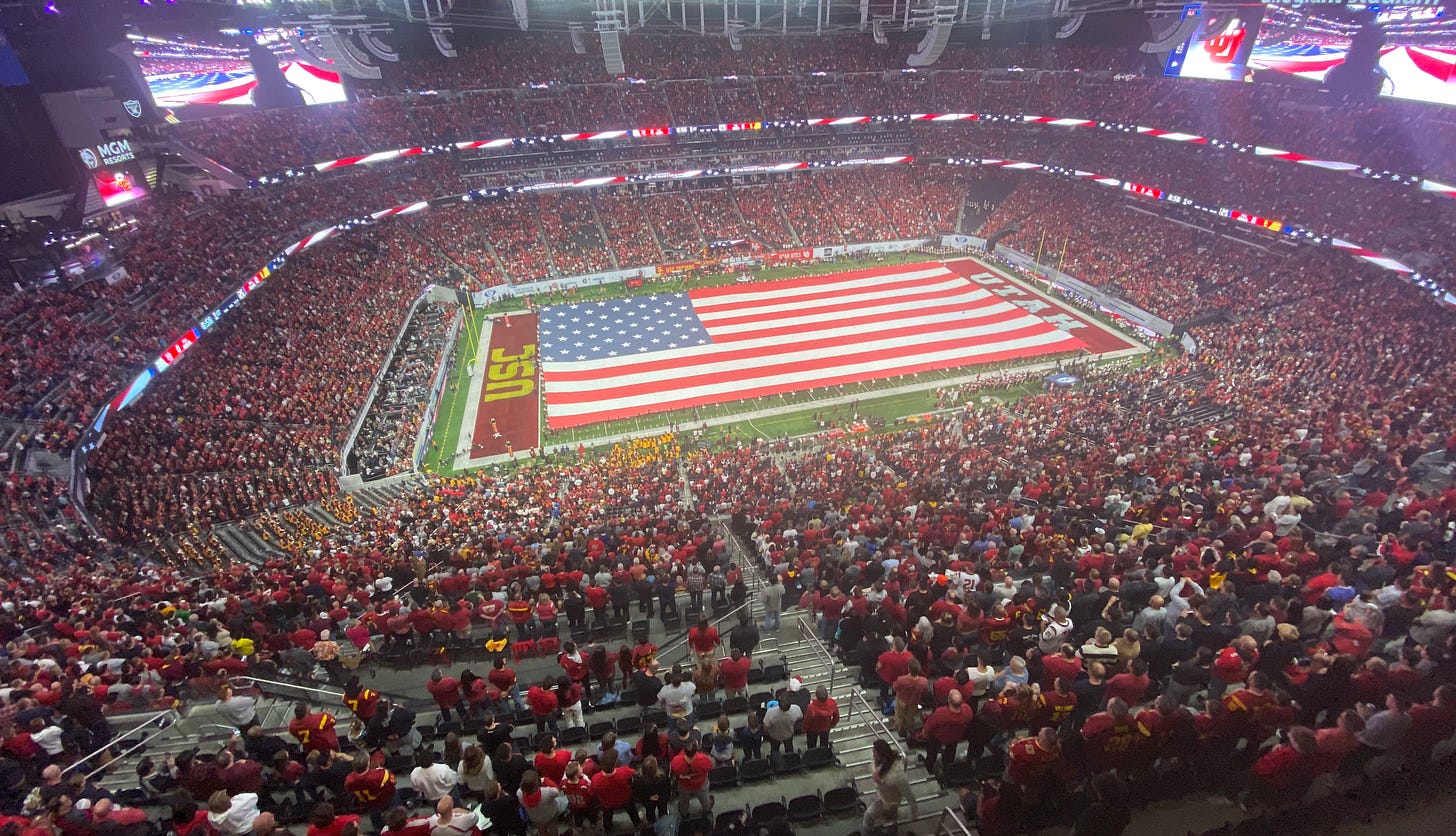 The Pac-12 Conference title game is sold out. There are tickets available, but only on the secondary market. The Dec. 1 championship game — the final conference game as we know it — is going to be a doozy.
Five teams remain in the hunt for a berth to Las Vegas with two weeks left on the regular-season schedule. Oregon and Washington hold the keys to their own fate, but as an old editor of mine liked to say: "Your destiny doesn't always fall in your lap, sometimes you gotta reach out and grab it by the neck."
Arizona, Oregon State and Utah must seize their fates to stay in contention. It so happens that the Wildcats and Utes play each other, so at least one team will be eliminated on Saturday. And the Beavers play their final home game of the 2023 season against undefeated Washington.
Pac-12 title game scenarios:
WASHINGTON: Clinches spot in Las Vegas with a win on Saturday at Oregon State OR Utah win over Arizona.

OREGON: Clinches a spot with a win over Arizona State AND Washington win over Oregon State AND Utah win over Arizona.

OREGON STATE: Stays in contention for a spot with a win over Washington OR wins by BOTH Utah over Arizona AND Arizona State over Oregon.

ARIZONA: Must beat Utah to stay in contention.

UTAH: Must beat Arizona AND have BOTH Washington beat Oregon State AND Arizona State beat Oregon to stay in contention.
Got it?
I went 3-3 against the spread last Saturday and posted a 5-1 record picking the conference games straight up.
My 2023 straight-up record: 63-14 (82 percent)
My 2023 season record vs. the spread: 36-31-1 (54 percent)
Onto my picks, thoughts and predictions for Week 12…
This post is for paid subscribers