Canzano: Pac-2 races out of court... and toward plan for 2024
Where will the OSU and WSU football programs play?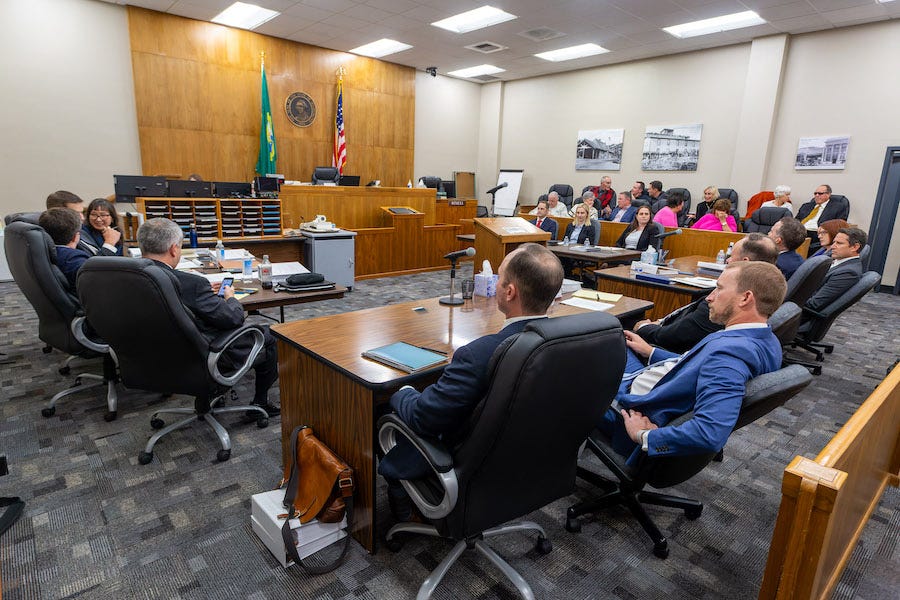 I'm still absorbing the "Pac-2" legal victory on Tuesday in Whitman County Superior Court. There was rich scenery in Colfax, Wash. And I was glad to be in the courtroom to hear three hours of legal arguments.
But it's what I've learned since that I'm now focused on.
The "Pac-2" is in ongoing discussions with the Mountain West Conference about a scheduling partnership, I'm told. The potential one-year agreement would add inventory and value to the MWC's current television deal. One involved party said to expect news later this week or early next week.
While we wait, some questions: What happens next in the "Pac-2" legal fight? And what more do I know about the Oregon State and Washington State plan?
Here we go…
This post is for paid subscribers