Canzano: OSU and WSU chase justice -- and control
Source: UW hasn't provided a single document in discovery.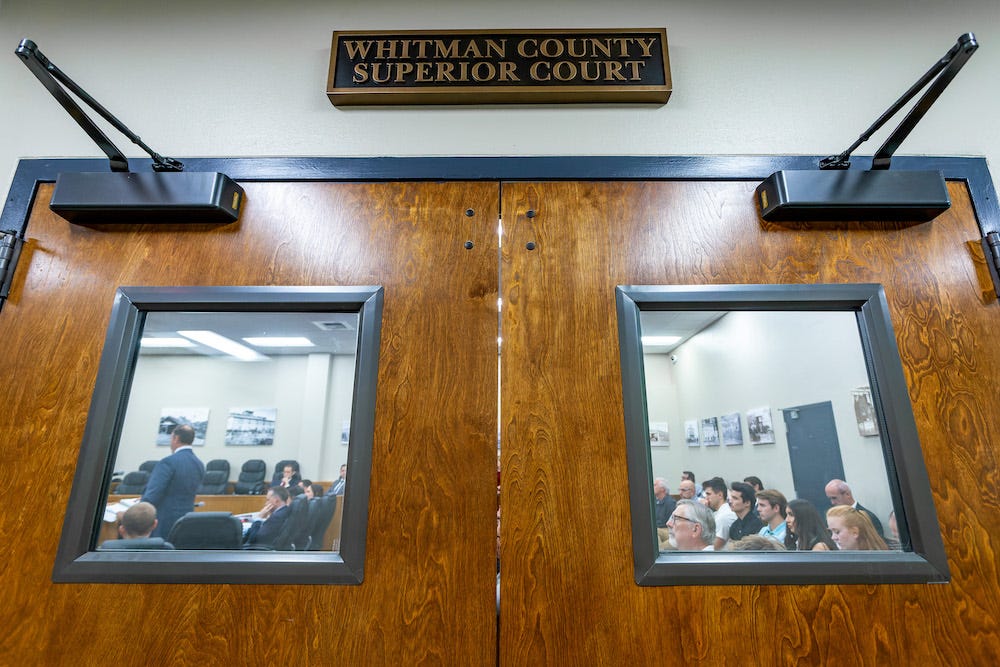 Washington State and Oregon State filed a motion for a preliminary injunction on Wednesday in Whitman County Superior Court. It's the next step in their ongoing lawsuit against the Pac-12 Conference and Commissioner George Kliavkoff.
The Beavers and Cougars would like control of the conference's assets and clarity on governance. And Exhibit 33 of Wednesday's filing caught my eye.
It was a text message sent from Kliavkoff to me on the morning of August 5, the day after the conference imploded. Other supporting exhibits includes a pile of documents, declarations, letters, confidential memos, emails, and the conference's own bylaws.
This post is for paid subscribers