Canzano: Oregon State gets what it wanted -- a big game with Washington
Beavers and Huskies meet next Saturday.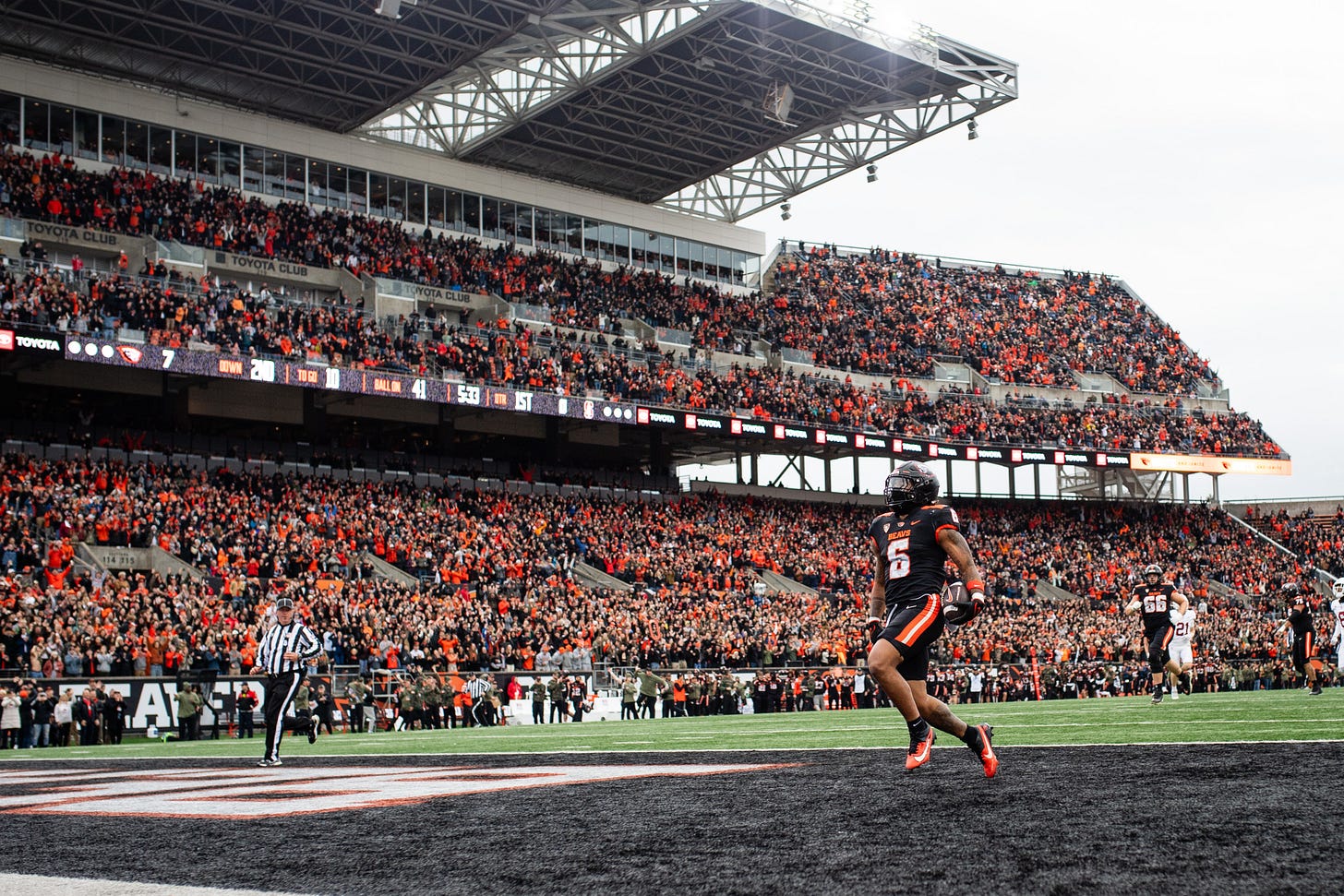 Mike Riley must have had a blast on Saturday at Reser Stadium. Oregon State didn't just open its arms for the former head coach, it hugged him, and then trotted the guy around the venue.
Riley was on the field for the pre-game coin toss.
Then, the winningest coach in school history popped up in the Pac-12 Network broadcast booth during the Beavers' 62-17 win over Stanford. Riley wore a camouflage Beavers' beanie cap and a TV headset. And he told a fun story about the first time he ever spoke with Jonathan Smith.
It was 1997, Smith's senior year of high school. Riley traveled to Glendora High School in California's San Gabriel Valley to recruit an offensive lineman, but noticed a smallish quarterback with a good arm on film.
Riley asked the high school coach if he might speak with that player.
"The coach brings out this little kid," Riley said, "and in that very first conversation (Jonathan Smith) said to me "I want to try to find a place to play. I want to learn to be a coach.' That was the first conversation and here we are."
Yes — here we are.
This post is for paid subscribers