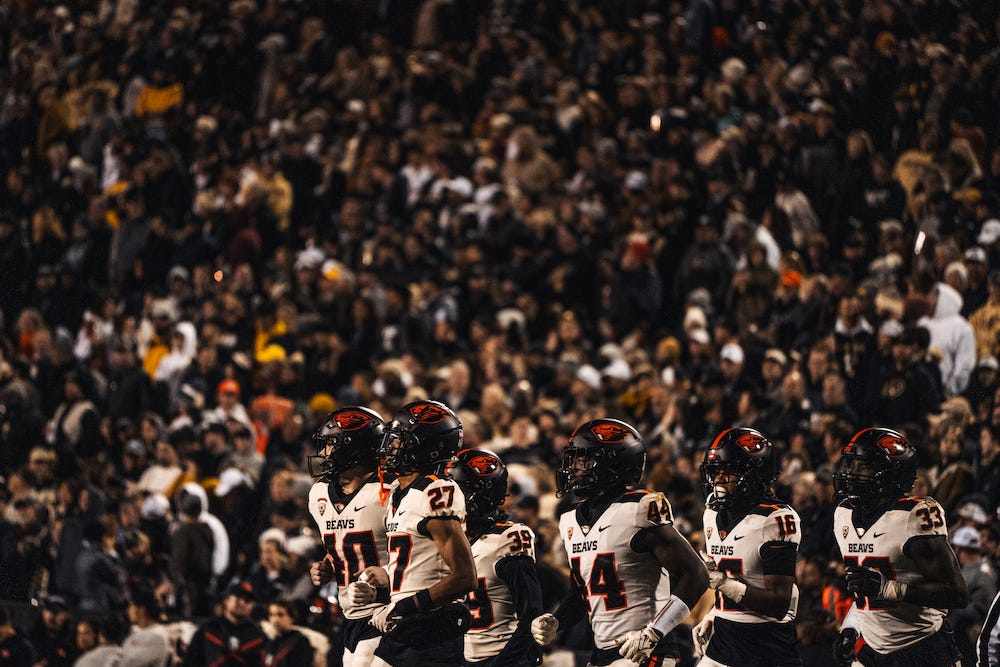 BOULDER, Colo. — Before kickoff on Saturday night, Deion Sanders did what he likes to do. He took a stroll around Folsom Field.
Sanders' personal security guard, dressed in a black cowboy hat, flanked him off to one side. Two University of Colorado campus police officers were on the other side. One of his sons, Deion Jr., aimed a hand-held camera at his father while walking just a few feet away.
Music blared from the stadium public-address speakers. Sanders waltzed around the field. Colorado fans cheered and held up their phones as he passed by. And some of the Oregon State players who were warming up stopped what they were doing to see what the commotion was about.
Anyone else want to see Jonathan Smith take a stroll this season?
How about on The Strip in early December?
This post is for paid subscribers