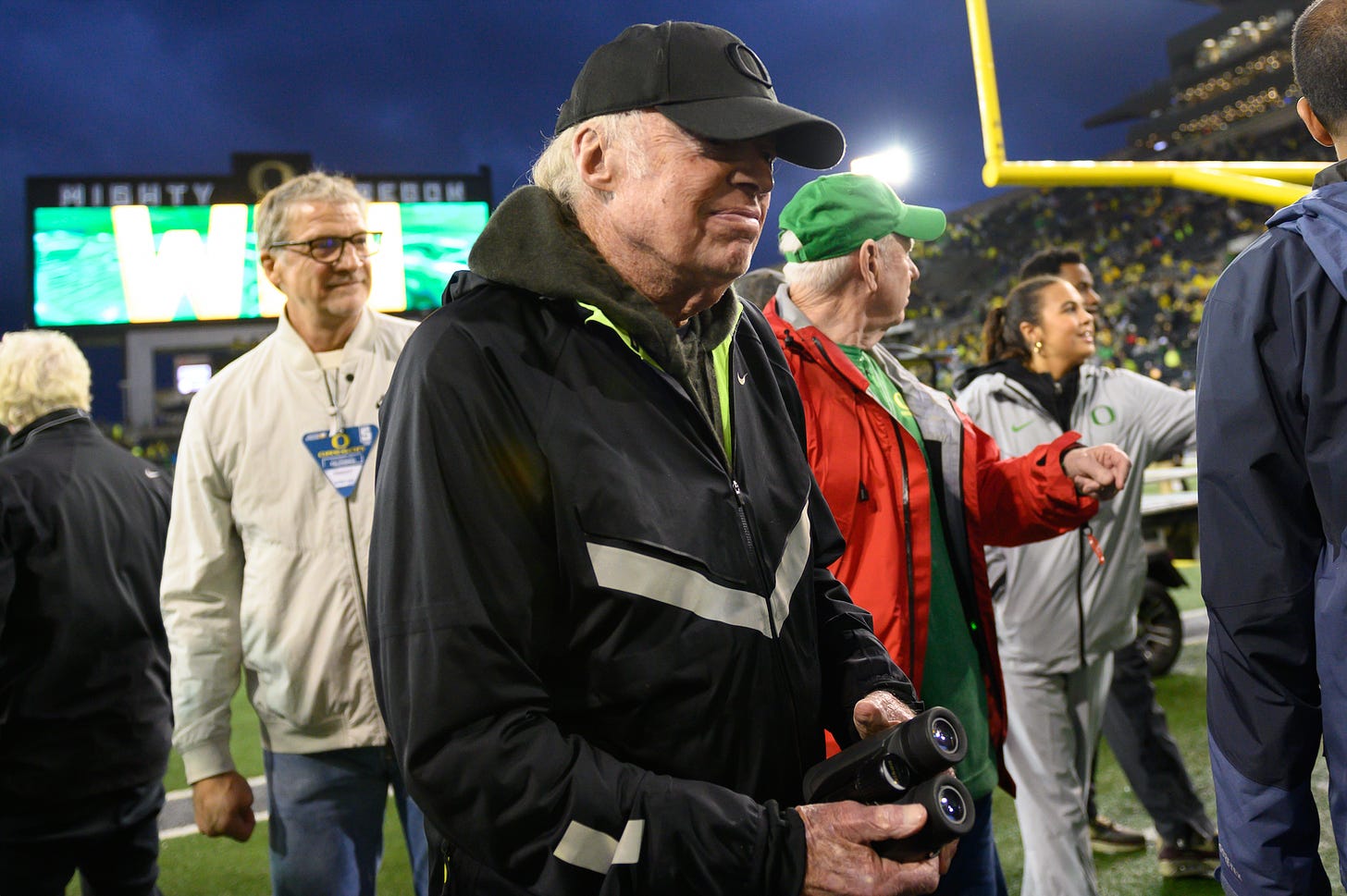 The first time I saw Phil Knight come out of the University of Oregon football locker room he was holding the game ball.
This was 20 football seasons ago — in 2003.
Knight was in his mid-60s then. The Ducks had just upset No. 3-ranked Michigan at Autzen Stadium 31-27. The Nike founder slipped out of the locker room and stepped into coach Mike Bellotti's post-game news conference with the football still tucked under his arm.
Oregon beat Cal 63-19 on Saturday.
This post is for paid subscribers