Canzano: Monday Mailbag focuses on 'goodbye week,' Pac-12 race, Pac-2 plan... and more
Your questions... my answers.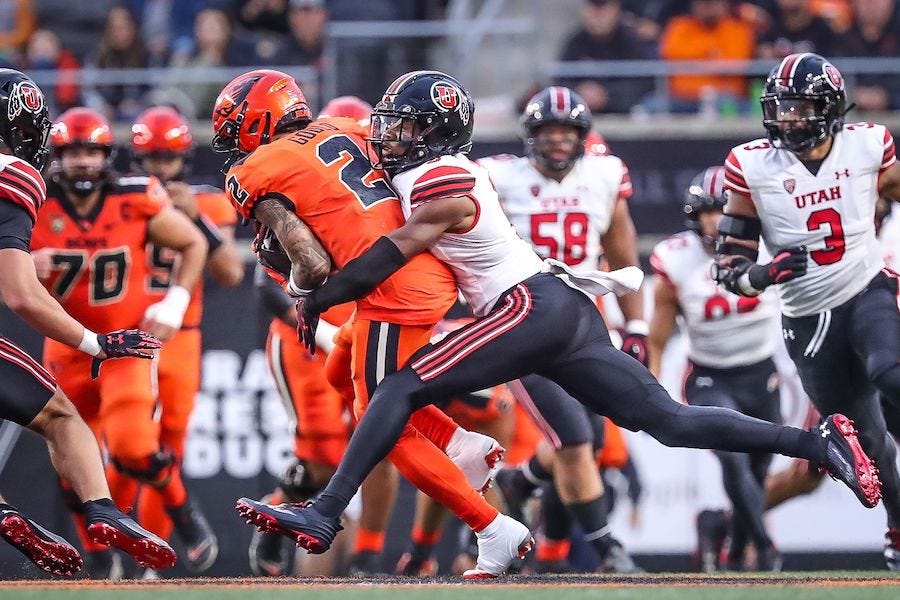 It's an important week in Pac-12 Conference football history. A member of my research team pointed out that the schedule for this week's games includes an unusual distinction.
Do you recognize it?
Oregon at Utah

USC at Cal

Washington at Stanford

Colorado at UCLA

Washington State at Arizona State

Oregon State at Arizona
It's 'goodbye' week. Every one of the six games involves teams which will no longer be in the same conference in 2024. It's the only remaining weekend on the schedule that this trend will happen. The following weeks all include games that involve future in-conference opponents.
Oregon (Big Ten in 2024) vs. Utah (Big 12) on FOX isn't just a game on Saturday in Salt Lake City. It's the first of six 'farewell' games on Saturday. I don't know about you but I've been keenly aware with each passing week that a good thing is coming to an end.
A number of smart people have reminded us to live in the now. Henry David Thoreau wrote: "You must live in the present." The Dalai Lama told us that nothing can be done about yesterday or tomorrow so "today is the right day" to live. And Bart Simpson said after turning 10: "Enjoy it while you can. Everything changes when you get to the big one-oh. Your legs start to go. Candy doesn't taste as good anymore."
I've tried to savor this football season, but the weeks just keep flying by. Like a really good book, we can all feel the end approaching. So I've lingered, and turned the pages more deliberately. Still. The conference as we once knew it is melting. It ends on Dec. 1 in Las Vegas in the championship game.
The Pac-12 is giving us a hell of a football swan song. That the failed leadership of presidents and a couple commissioners contributed to the conference's downfall is downright absurd. The television networks played a role, too.
I keep waiting for Pac-12 fans to file a class-action lawsuit and get some justice. Blowing up a 108-year-old entity took a special blend of stupidity, incompetence and greed. Among the wreckage is history, tradition and fans who invested their income and emotions.
No telling when Washington (Big Ten) and Stanford (ACC) might play a football game against each other again. Or how many years until Oregon State (Pac-2) and Arizona (Big 12) will meet again on the field. But I'm going to soak this week up and hope college football comes to its senses someday.
Thanks to all who already have a paid subscription. I'm also grateful for readers who give a friend or family member a gift subscription. Your support doesn't just help feed my family, it helps me tell the stories that need to be told.
I received amazing questions this week.
Onto the Monday Mailbag…
This post is for paid subscribers