Canzano: Get to know the judge at the center of the Pac-12 case
I spoke with Judge Gary Libey.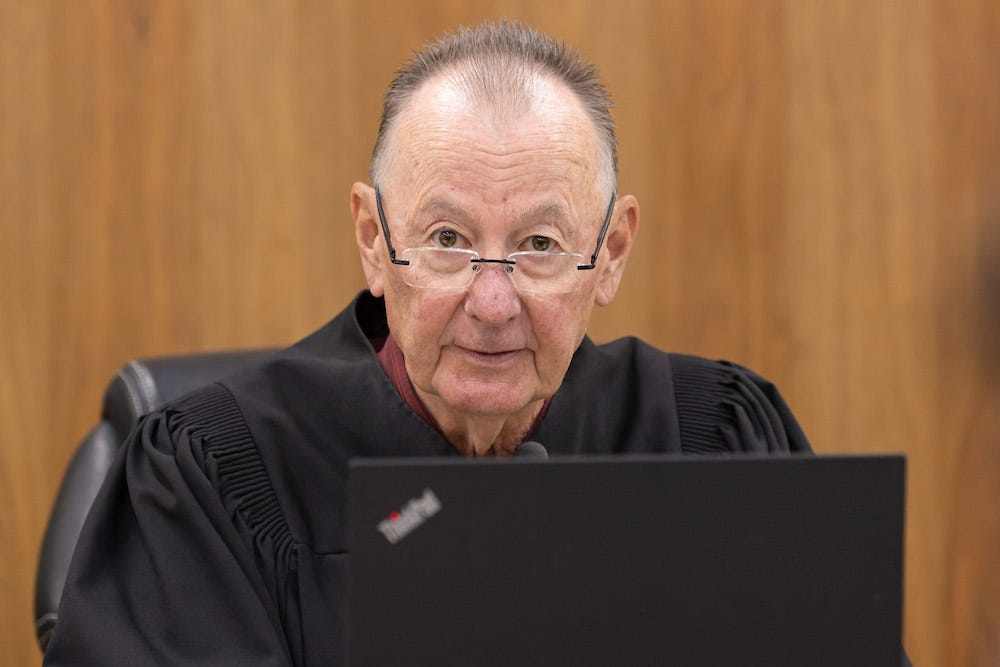 I've never met Judge Gary Libey in person. But I immediately liked the guy the first time I got to watch him work.
I spoke 1-on-1 with Libey for a spell on Wednesday.
More on our conversation in a moment.
The judge at the center of the court case that pits Oregon State and Washington State v. the Pac-12 Conference and Commissioner George Kliavkoff was an absolute hoot during the September hearing.
Libey started by announcing that he and his wife, Trudy, had served funnel cake at the Whitman County Fairgrounds the previous day. Then, he made a joke about all the Pac-12 mascots gathered in his courtroom. And Libey said that he had a doctor's appointment scheduled for later that afternoon and hoped he could make it.
"We have a small town here less than 3,000 people," he said from the bench in Colfax, Wash. "And it seems like we have about that many here in the court room."
I appreciated the entire folksy scene.
Libey ruled in favor of the Beavers and Cougars that day, granting their request for a temporary restraining order in Whitman County Superior Court. The hearing for a preliminary injunction is set for Nov. 14, at which point Libey will likely determine who has voting rights on the Pac-12 board.
Who is Gary Libey? What's his story? I went in search of answers while we wait for the attorneys on both sides to present their arguments.
This post is for paid subscribers