Canzano: College GameDay took wrong turn by ignoring Washington-Oregon State
GameDay ran from conversation.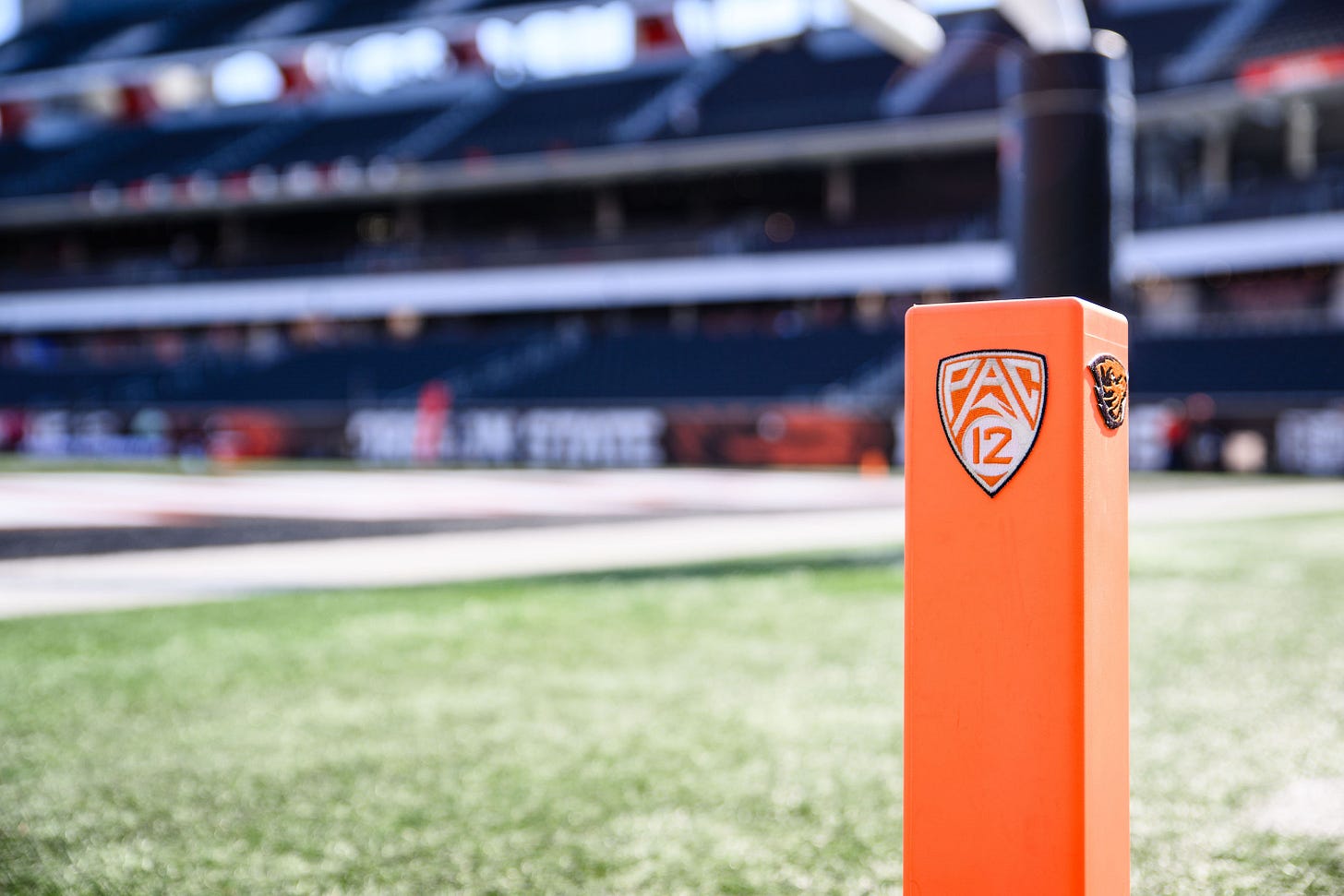 We all know what ESPN was thinking when it made the decision to ignore the best football game in the country and send the College GameDay crews and trucks to Virginia instead.
I could hear the executives: "Go anywhere but Corvallis, fellas."
The worldwide cowards ran away from the most important game and discussion in college football. The four-letter network turned its back on undefeated Washington vs. Oregon State. It's not only a vital matchup in the College Football Playoff picture, but happens to be the final "Pac-12" game in Corvallis and maybe the last time UW makes the trip to Reser Stadium.
GameDay — which used to be the tentpole of college-football Saturday — wanted no part of those stories. I'm told by a source that Corvallis "got consideration." Gee, thanks. But the carnival barkers at ESPN directed the circus tents elsewhere.
The show will instead be held in Harrisonburg, Va. in front of the Appalachian State vs. James Madison University game. The move was a slap in the face to the Pac-12, Washington, OSU, and football fans in the Pacific Time Zone.
10-0 Washington is coming to 8-2 OSU next weekend and ESPN GameDay decided to shine the light on the Sun Belt Conference? The sheer hypocrisy of that is both telling and astounding.
I can't be alone in seeing that.
ESPN could have held an important discussion about the dismantling of the Pac-12, what comes next in realignment, and the role television played. Instead, it ducked out. Even worse, the network hid behind the Jonas Brothers, who announced they'll perform during Saturday's show.
GameDay used to be a smart viewing experience. Gene Wojciechowski and David Pollack fueled intelligent conversations and took deep dives. They got laid off in July. ESPN has since handed the show to Pat McAfee, and now, wants Kevin, Joe and Nick to be his cohorts. I have to think the serious journalists at ESPN are squirming. Then again, a lot of them left the building in those budget cuts.
I'll be in Corvallis on Saturday to see if Washington can stay undefeated. There's no bigger game in the land. Oregon State is fighting for survival. There's a court hearing on Tuesday, too, with big implications for the "Pac-2." I'll always go where the best, most compelling stories are. I just wish College GameDay weren't afraid to make the journey itself.
More thoughts for your Sunday…
This post is for paid subscribers