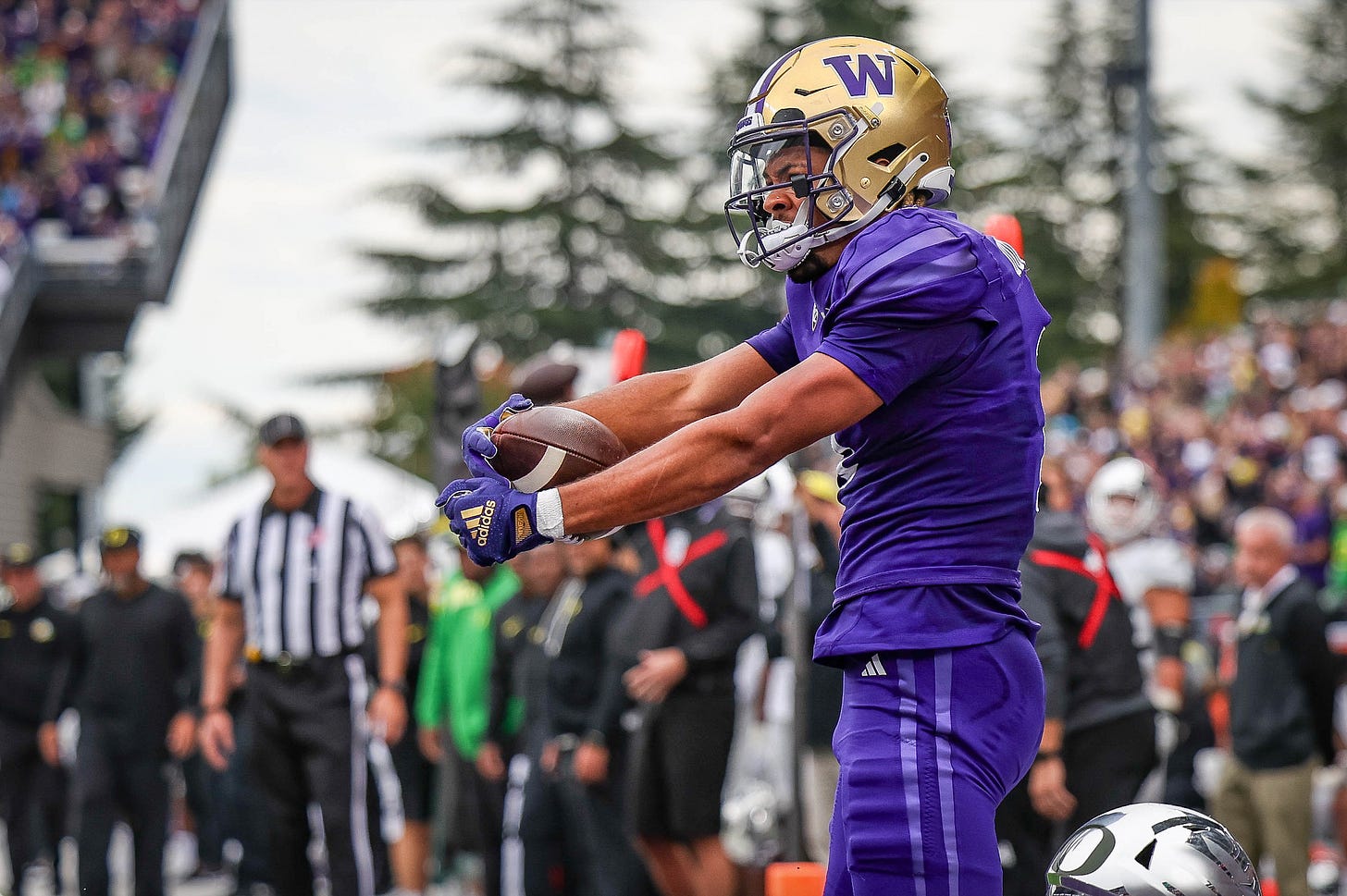 Jim Thornby works for the Pac-12 Conference as a senior manager of strategic communications. He noted this week on social media that the University of Washington has played — "by far the toughest conference schedule" — of the unbeaten schools in the College Football Playoff rankings.
I don't agree with the "by far" part of his assessment, but I don't blame the Pac-12 for crowing about how great the conference is. Thornby is doing his job. Also, he's fighting against some growing East Coast bias out there.
Washington, in fact, does play in the deepest/best conference in college football. No doubt there. And this season, the Huskies have played a little better conference competition than Ohio State has and a lot better than Michigan, Georgia and Florida State have.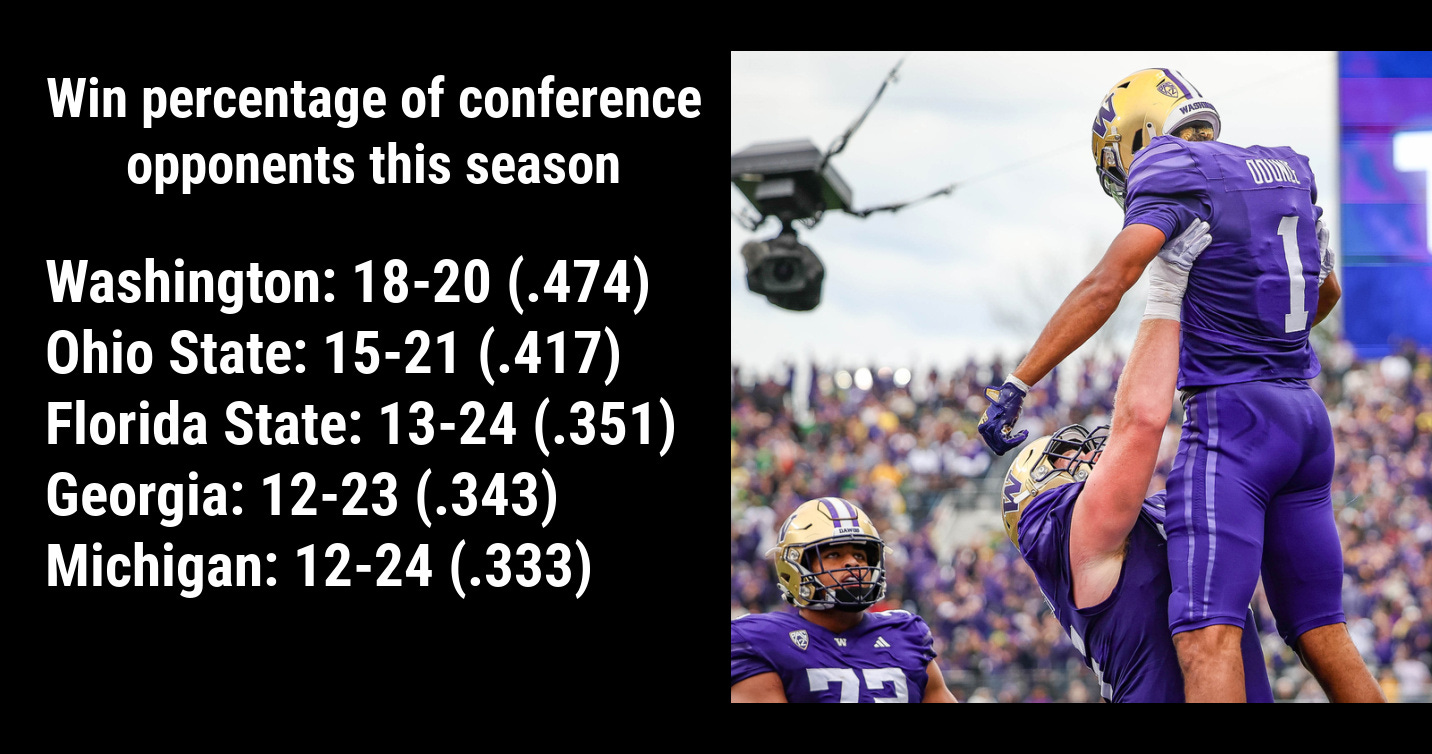 I thought it was interesting to see the Pac-12 push back against the typical East Coast bias that emerged this week. The other conferences are busy lobbying, too. But if either UW (or Oregon) goes undefeated I don't how the Huskies/Ducks fail to reach the four-team playoff.
Conference games vs. Oregon (5-1 in Pac-12 play) and USC (5-2) helped pad the Huskies' resume. And so will Saturday's home game vs. Utah (4-2) and UW's Nov. 18 game at Oregon State (4-2).
Meanwhile, Ohio State did play Penn State (5-1 in Big Ten), but has otherwise faced Indiana (1-5), Maryland (2-4), Purdue (1-5), Wisconsin (3-3), Rutgers (3-3) in conference games.
Only one Big Ten opponent with a winning record for the Buckeyes?
Maybe that's where Thornby's "by far" thinking comes in?
Tell me what you make of that in the comment section.
I went 3-3 in my picks against the spread last week and was 4-2 straight up.
My 2023 straight-up record: 58-13 (82 percent)
My 2023 season record vs. the spread: 33-28-1 (54 percent)
Onto my picks, thoughts and predictions for Week 11…
This post is for paid subscribers