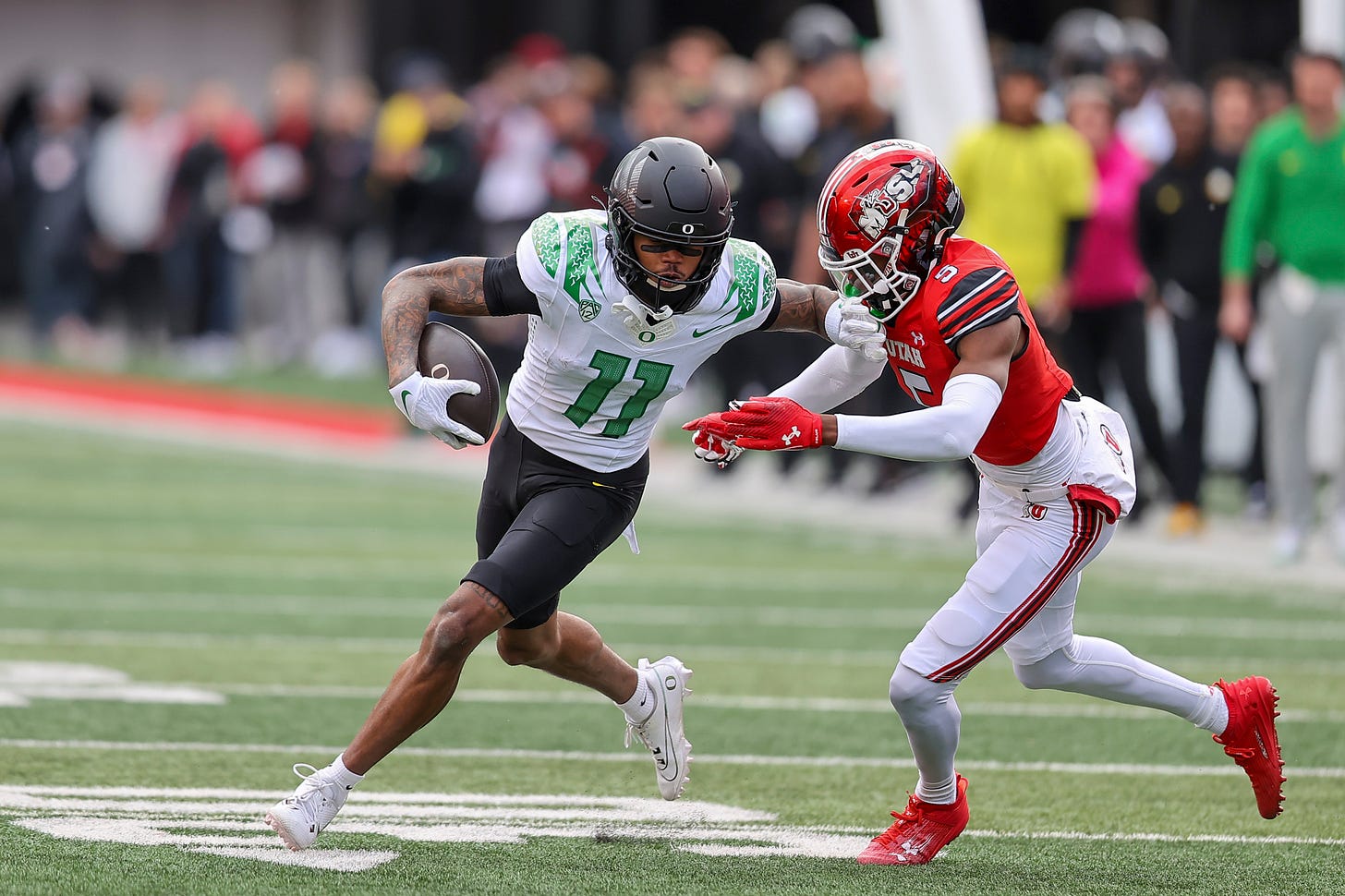 SALT LAKE CITY — The game ended. Players shook hands. And a throng of whooping and cheering University of Oregon fans stood along the railing at Rice-Eccles Stadium soaking the scene up.
Oregon beat Utah 35-6 on Saturday.
UO coach Dan Lanning glanced up as he was leaving the field, saw the celebration going on without him, and jogged over to join it. Lanning stopped in front of the fans, raised two hands over his head — forming an "O." Ducks' fans cheered. Then, the second-year coach walked along the stadium wall slapping their extended hands, on his way to the locker room.
This post is for paid subscribers