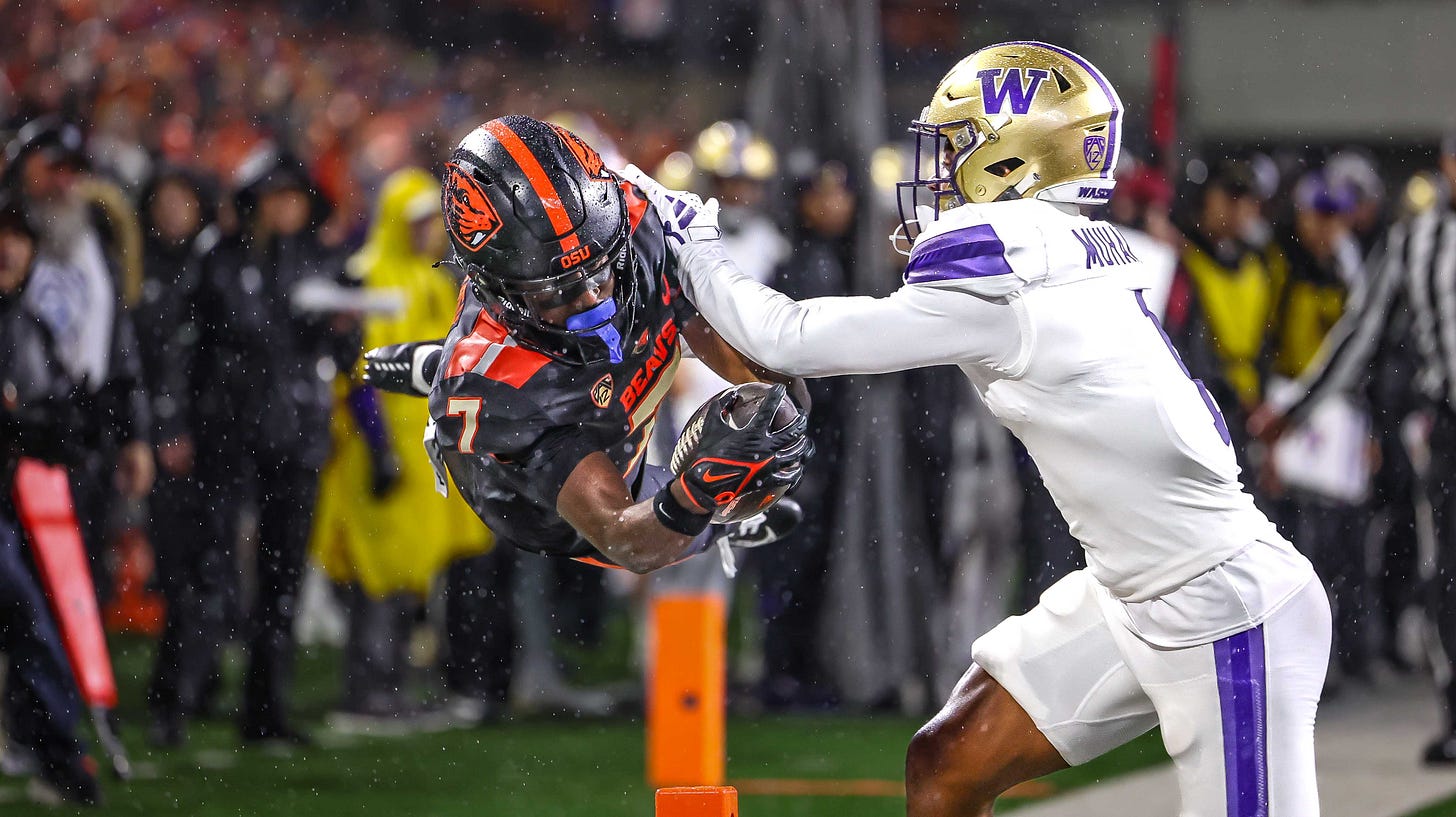 CORVALLIS — Oregon State had the University of Washington's undefeated football team right where it wanted it on Saturday night.
Buckets of rain had dumped from the skies.
Damien Martinez had chewed up 123 yards and scored two touchdowns.
Michael Penix Jr. — arguably the best college quarterback in land — was rendered a sopping wet, harmless observer for most of the second half. It felt like OSU was poised to give the entire establishment a giant middle finger.
This post is for paid subscribers