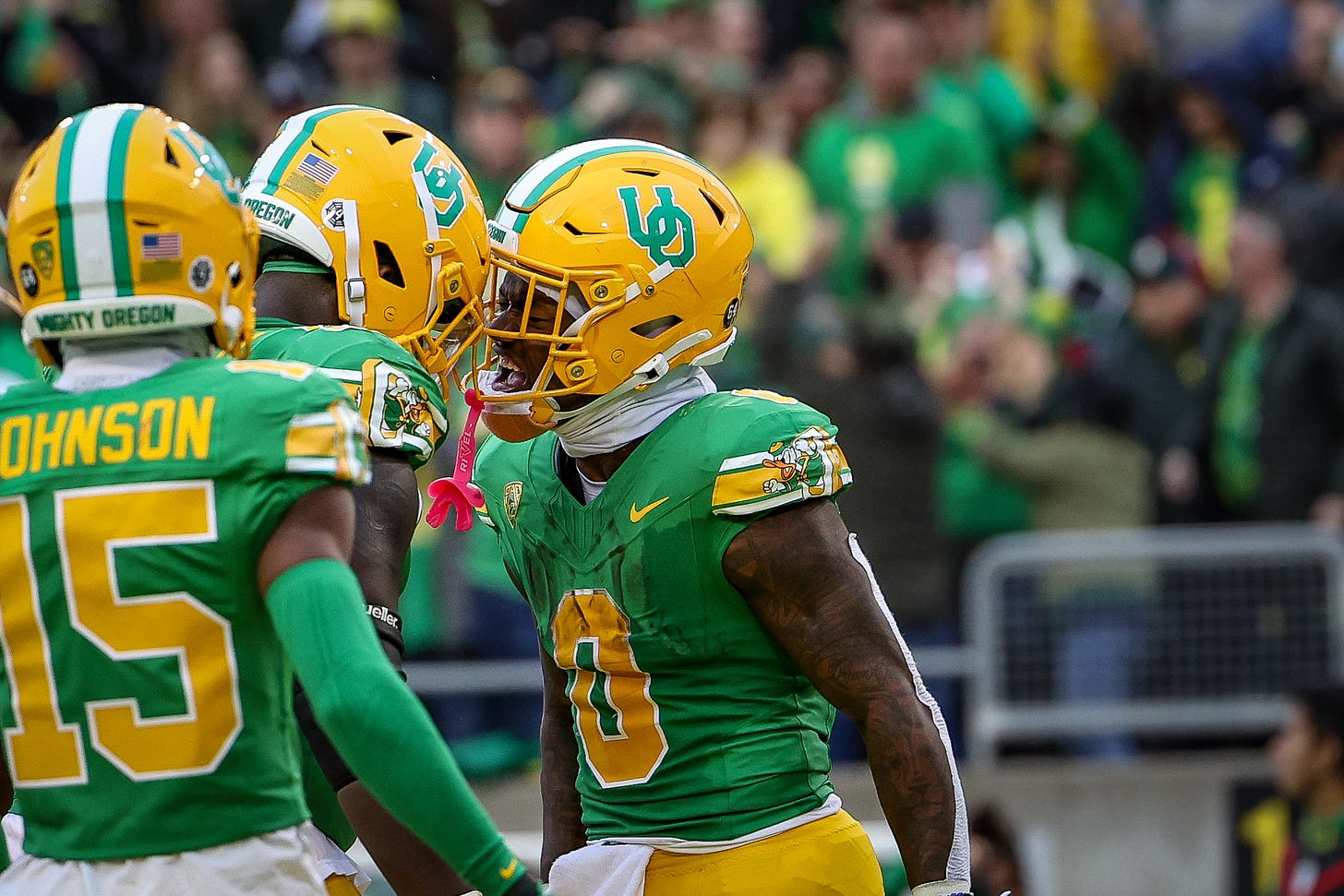 EUGENE — LaMichael James spent his Saturday afternoon in Texas coaching a youth football team nicknamed the "Fighting Ducks."
I reached out to the former University of Oregon running back during the "other" Ducks game, a 38-24 victory over Washington State at Autzen Stadium. I wanted to get his thoughts on the player who might be the most impressive all-around UO running back since James himself.
That would be Bucky Irving.
Irving rushed 15 times for 129 yards on Saturday. He also caught three passes for 51 yards. The tally: 18 touches, 180 yards, three touchdowns. Two of the scoring plays were 40-plus yards.
Apologies to quarterback Bo Nix, but anyone carefully watching Oregon this season knows that Irving is the team's most explosive offensive player.
This post is for paid subscribers