Canzano: Big story buried in looming Washington-Oregon State clash
Would ESPN College GameDay dare tell it?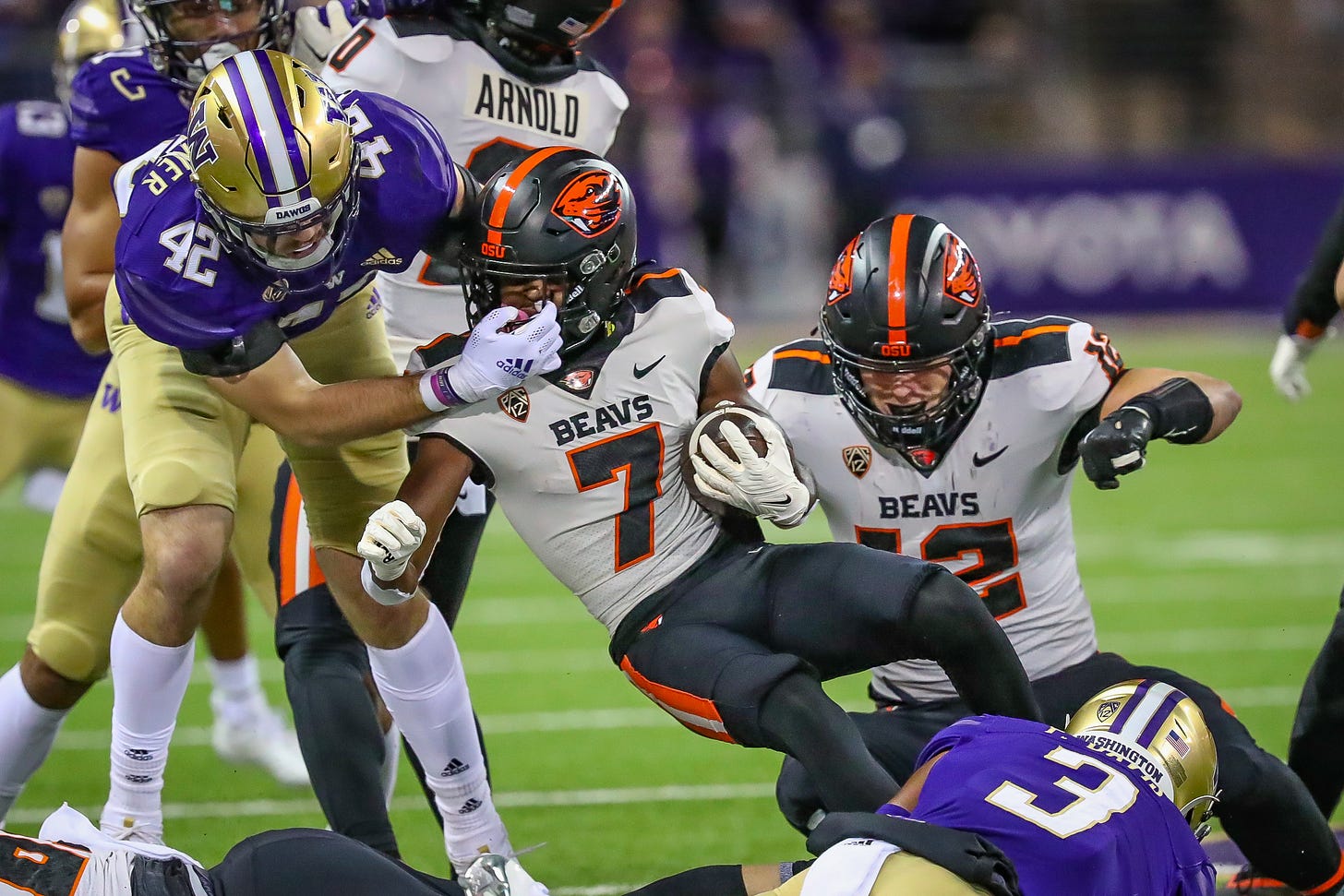 The hotels in Corvallis are getting $520 a night with taxes for a non-smoking room with a King-sized bed. And restaurant reservations will be hard to come by when the University of Washington plays at Oregon State two Saturdays from now at Reser Stadium.
ESPN's College GameDay is fixing to be there, too. It's a no-brainer should the Huskies (vs. Utah this Saturday) and Beavers (vs. Stanford) win their respective games. There would be no better college football event in America that day.
In fact, Kirk Herbstreit already foreshadowed it. He talked about GameDay and told a Seattle morning radio show on Tuesday: "I think our crew will be at Oregon State next week."
The final "Pac-12" game played at Reser Stadium will not be an insignificant event. It features two Pacific Northwest schools headed in different directions next season. Kickoff will come just four days after a hearing in the "Pac-2" lawsuit in Whitman County Superior Court. There's so much to digest that I want to be careful and chew it slowly.
This post is for paid subscribers